How to eliminate an opponent while mounted in Fortnite
How to complete one of the Geralt of Rivia challenges.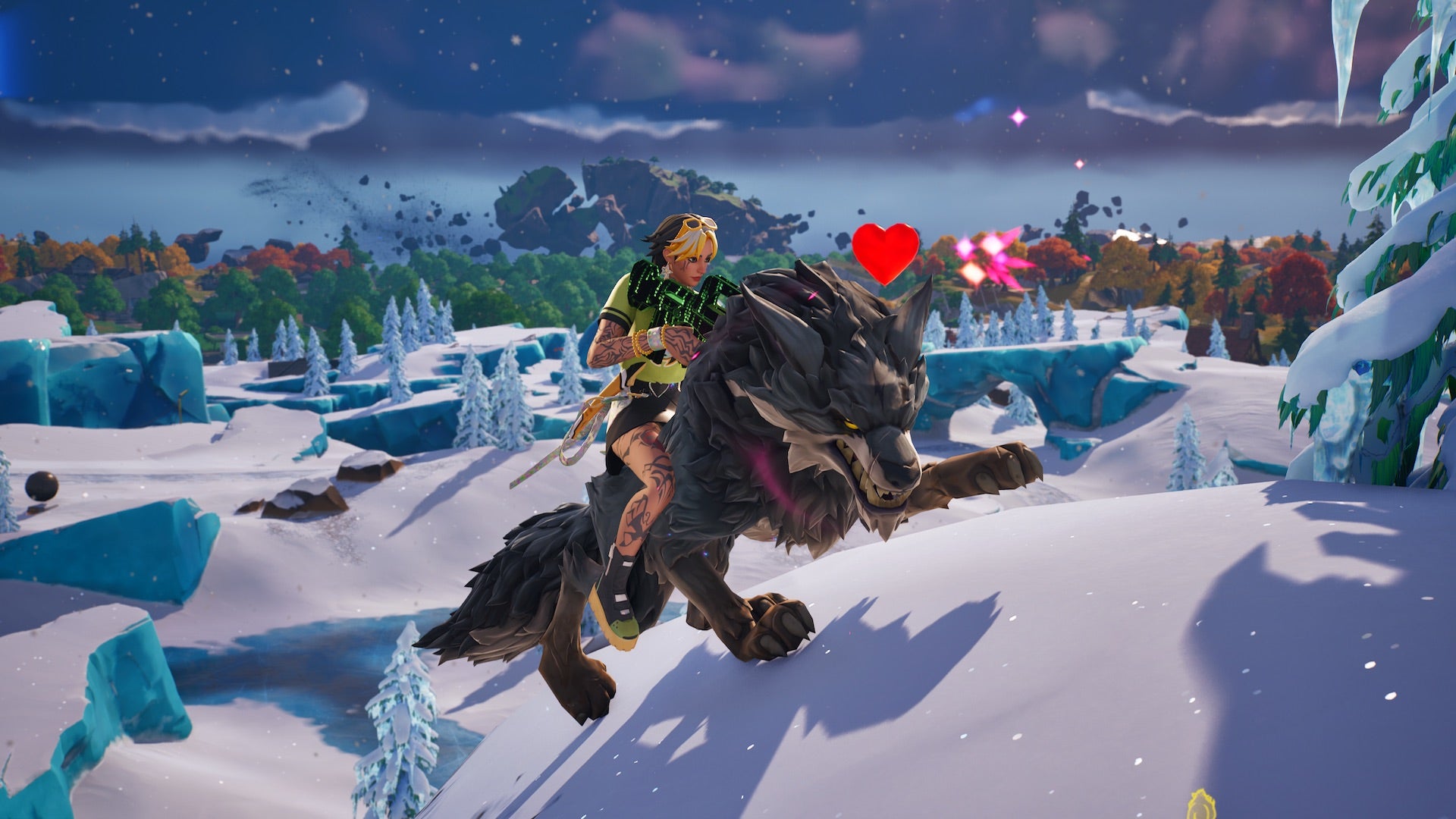 Knowing how to eliminate an enemy while mounted in Fortnite will get you one step closer to completing the new Geralt of Rivia challenges. That's right, Geralt has made his way to Fortnite and brought with him a set of challenges for you to complete over the coming weeks.
Arguably, the biggest task in this particular Fortnite challenge is to actually find a mount to use. Fear not, we're here to show you how to eliminate an opponent while mounted in Fortnite, plus we have a few tips on how to find a mount to use.
How to eliminate an opponent while mounted in Fortnite
To begin to complete this task, you first need to find a mount and you can currently ride either a Boar or a Wolf once you find one. Now, this is considerably harder than it was in previous seasons as the spawn rate of both Boars and Wolves has significantly dropped recently.
Finding a Mount
It took us a while to find a Boar, but we eventually found one by the edge of the River between the Citadel and Anvil Square.
We recommend turning on the 'Visualize Sound Effects' option in your settings. This way, if you're near a Boar or Wolf a small indicator will appear on your screen showing you which direction the animal is in.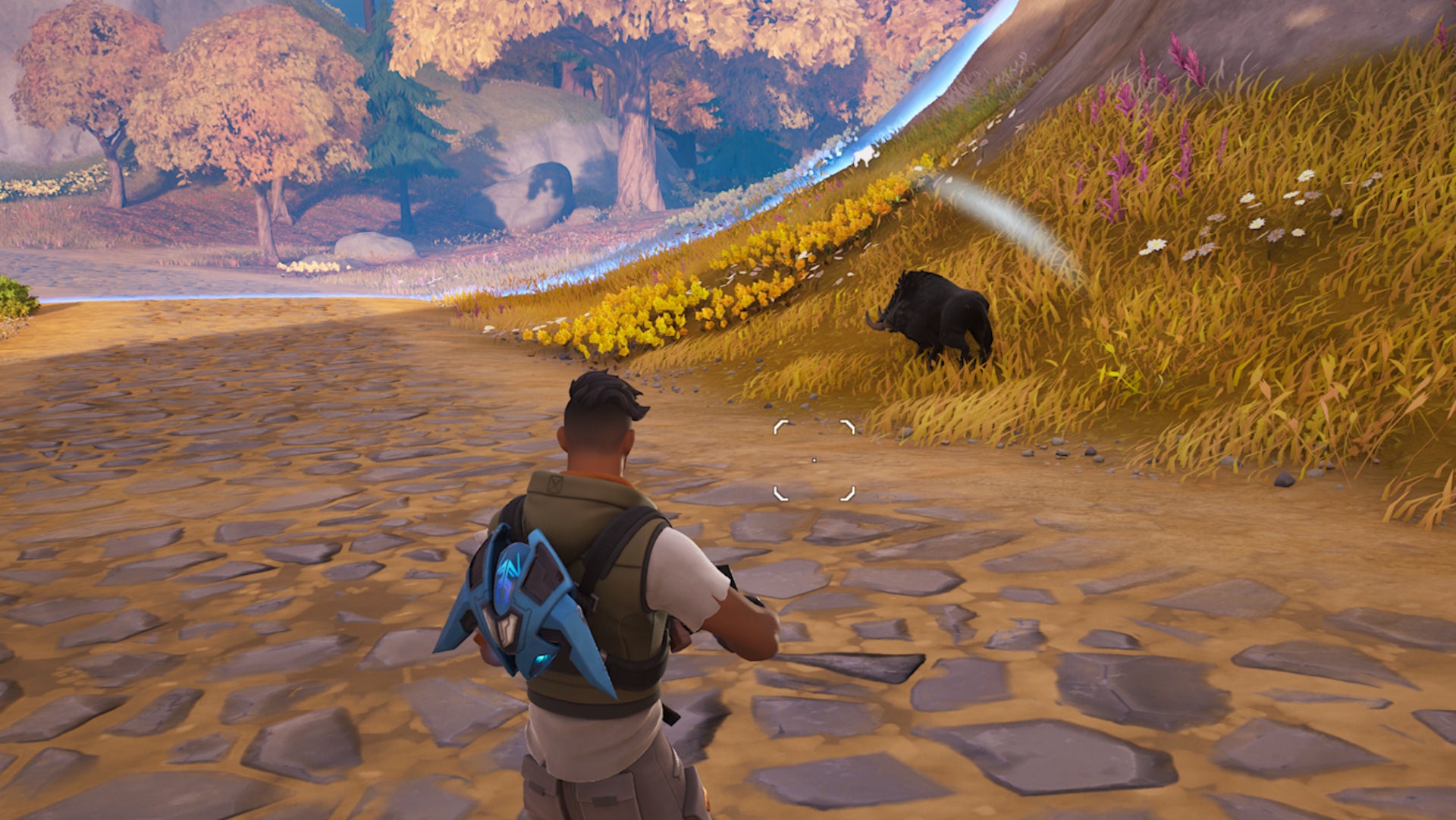 Wolf and Boar Locations in Fornite
While looking for a Wolf, we suggest checking out the areas highlighted on the map below: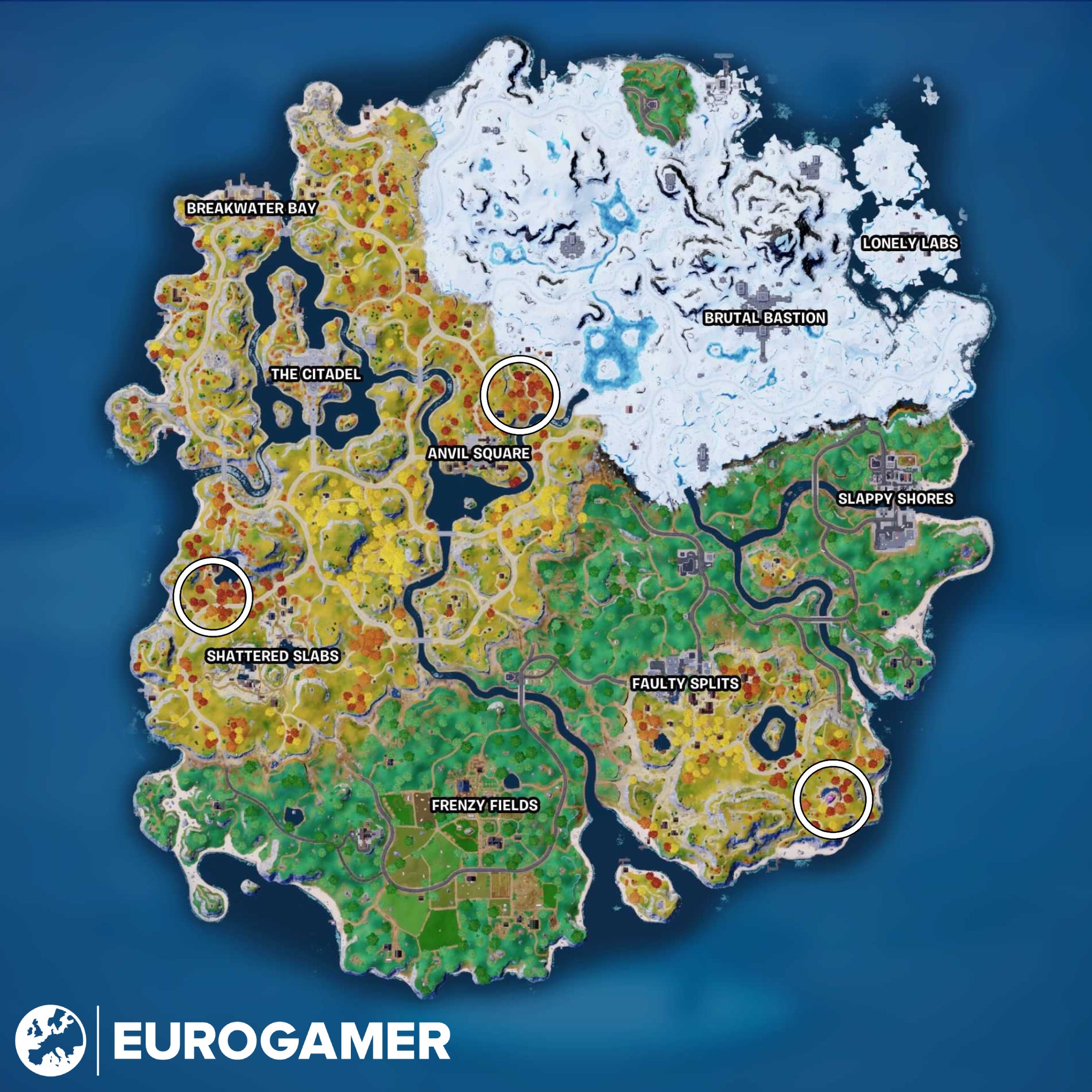 Also, you can learn how to Tame a Wolf if you feel like befriending one.
However, if you're looking for a Boar, then these areas are your best bet: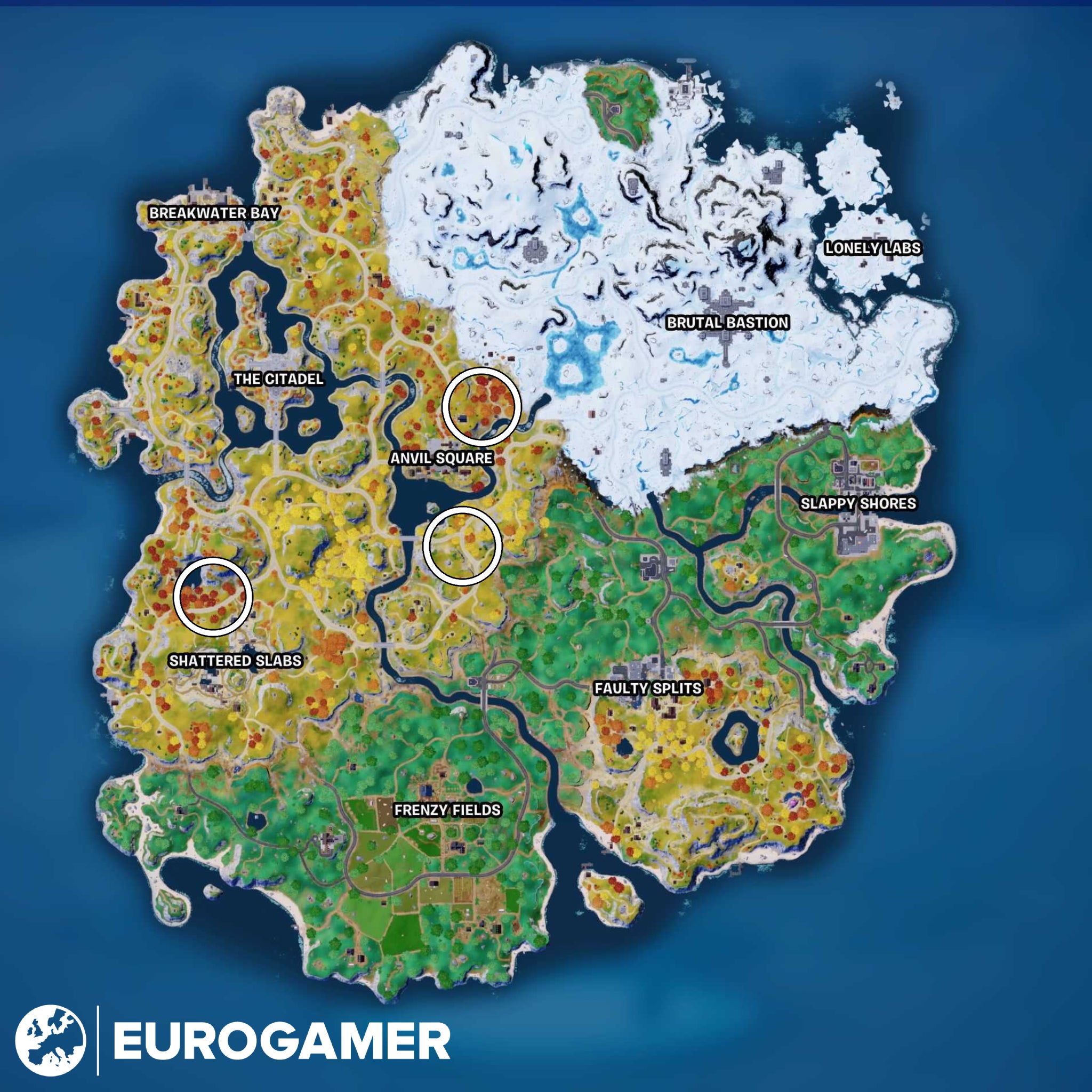 Once you've found a Wolf or Boar, you simply need to jump onto its back to start to ride it.
Eliminate the Enemy
Once you are on your mount, you can start to search around you for your target. To complete this task, you need to take down an enemy while you are riding your mount. If you jump off the mount and then shoot the enemy, it will not count.
When you come across your chosen target, simply aim at them and try to take them down before they take you down (or before they attack your mount).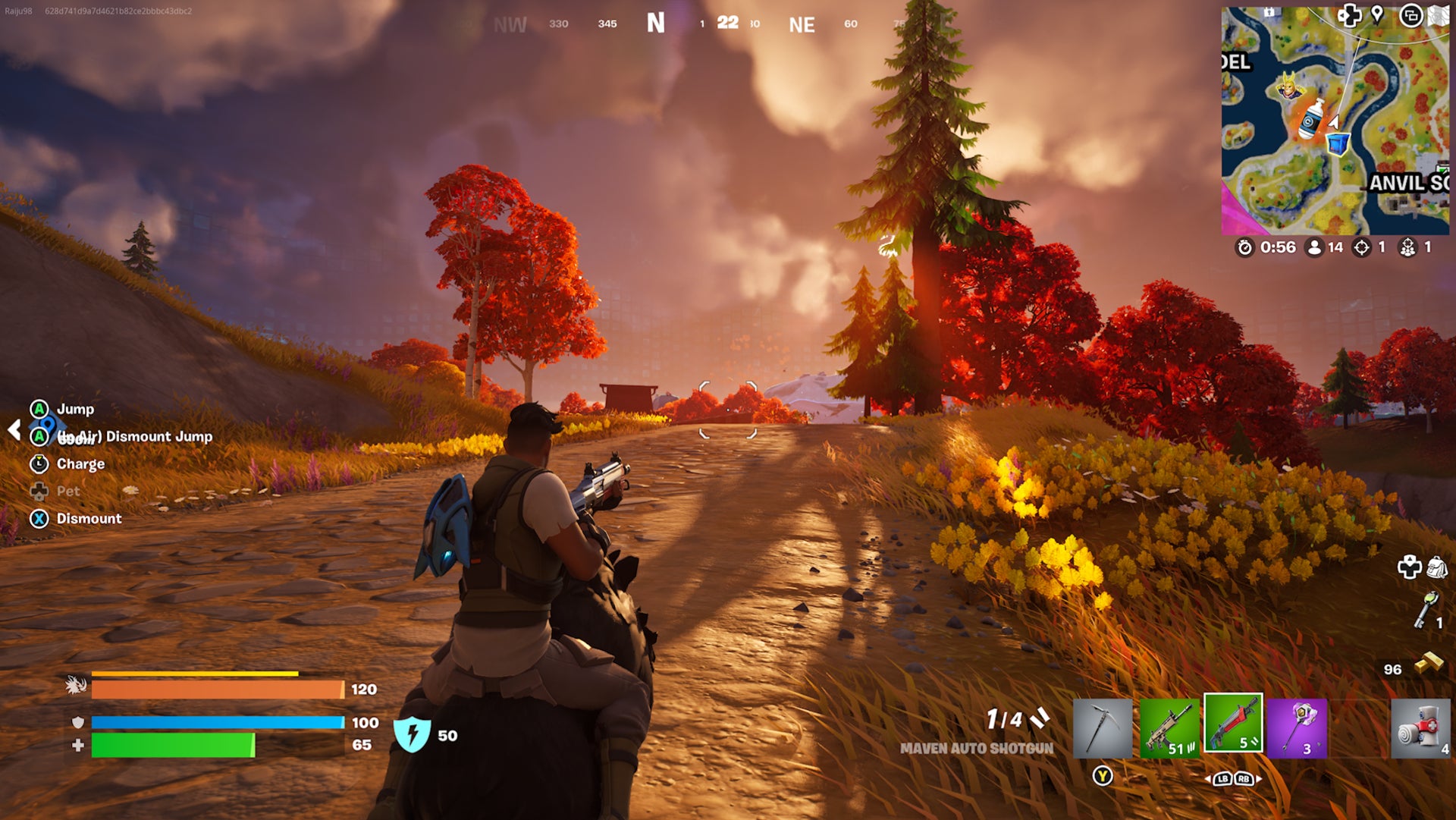 You're quite exposed and noticeable if you're running around on a wild animal, so we advise that you use a rapid-fire weapon if possible. We initially tried a Shotgun but it soon became apparent that it was too slow, so we eventually chose to use an Assault Rifle on this occasion.
You need to successfully do this three times to complete this Geralt of Rivia challenge!
If you would like to learn more about Fortnite Chapter 4 Season 1, visit our guides on Augments, the Falcon Scout, how to get XP fast, character locations, and animal locations.